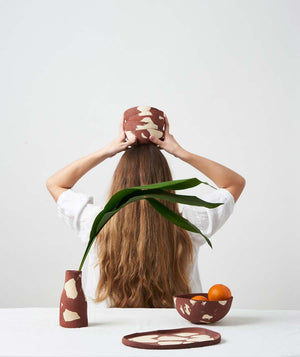 It's not a trend, it's LIFE style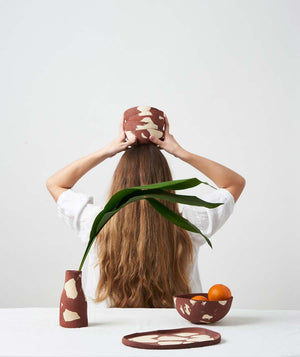 Make the difficult easy. Get out of established patterns. Consume responsibly. Express what you think. And feel very free.
It is difficult to live in a consumer society. Being a judge and part to survive. Climb days and nights to contemplate the moon in a polluted world. Cross the puddle. Leave behind. Discover other oceans that give birth to vital projects. Sometimes existing and breathing is the best option to make difficult things easy.
Many personal stories lead to professional projects. It is the greatness of being alive. Breathing and being bold. We beat to the beat of suggestive universes that intermingle with common causes.
Immigration has become a stigma, it is our starting point to reach other parts, other causes with a common denominator. Our first collection is a creative manifesto with aesthetics and everyday stories inspired by Colombian culture. We experience paths through creative fusion, with a contemporary and naive style that extols the power of people.
A call to feel part of a more tolerant world. Social and cultural tolerance. We look for the form through fashion, contemporary crafts, video, music and any other creative format.
As timeless creators, we manufacture exclusive pieces designed to last over time. Our philosophy of responsible consumption It has led us to be part of the art of transformation, participating in observation and evolution to the rhythm of slow fashion.
Each garment of Nater it is loaded with a value that is born in a history and is present with quality materials such as natural silk and organic cotton.
We create collaborative design. We are storytellers like yours. We always live in search of facts, open to traveling companions. Feel free to be part of this project.
By Miriam Gómez / @ miriamgf_79